My experience interning for the UN FAO in Bangkok
While completing her Master of Ecosystem Forest Science , Cleo got the opportunity of a lifetime to intern with the UN in Thailand.
There's something wonderfully exhilarating about leaving your full-time job in Canberra to work in a developing country. From March-August 2019, I completed a dynamic and energetic internship with the Food and Agriculture Organization of the United Nations (UN FAO), based in the Regional Office for Asia and the Pacific in Bangkok, Thailand. My experience was one of firsts: my first time living alone, working overseas, navigating a foreign country for an extended period of time, engaging with an intergovernmental organisation… and most certainly the first time I'd worked in an office where fresh drinking coconuts could be ordered and delivered straight to my desk!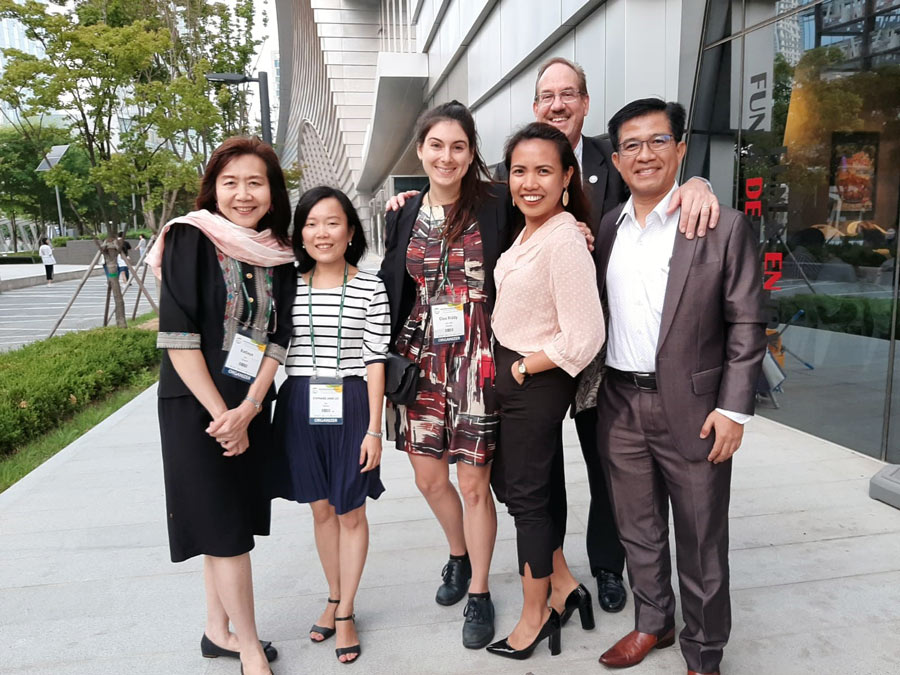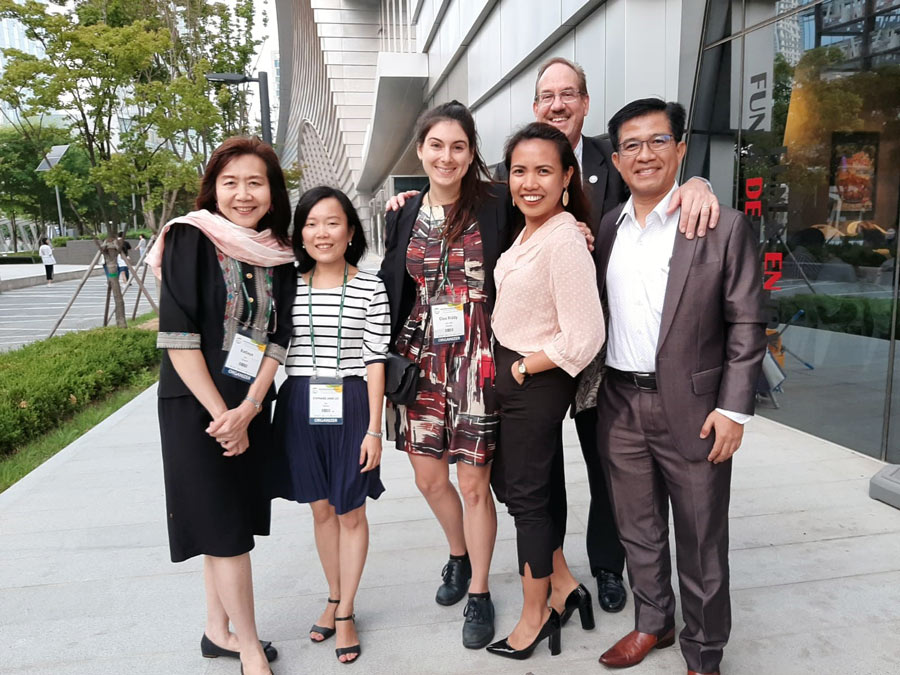 Broadly, my role in the regional office was to support the Asia-Pacific Forestry Week 2019 - Forests for Peace and Wellbeing held in June in Incheon, Republic of Korea. To support the event, which attracted over 2000 participants, we worked with a range of partners spanning international organisations, Governmental and inter-governmental agencies, and other forestry networks, including the United Nations Forum on Forests, the Green Climate Fund, the International Tropical Timber Organization, and the Korea Forest Service. My work required extensive communications efforts, such as designing and distributing promotional material and coordinating with partner organizations.
The week-long event featured a series of workshops, presentations, discussions and field trips spanning many topics of forest resource management in an increasingly globalised, consumer-driven world. It was fitting that the host city, Songdo – which sits within Korea's Incheon province – has been meticulously designed to meet international standards of sustainability. It's recognised as a "smart city", boasting pristine air and urban forests on every block, over a hundred certified sustainable buildings and a heightened awareness of how humans engage with their surrounding environment. For this reason, Songdo was selected to become the home of the UN Green Climate Fund (the World Bank for green growth).
Most notably, the event was attended by the largest delegation of youth that any forestry week had seen. This not only included students from the International Forestry Students' Association (IFSA), with whom we worked closely, but students from local Korean schools and universities, researchers, and young professionals representing many of the organisations. For us in Australia, the move to engaging young people in the realms of forestry and environmentalism is also growing. If this is something you're also passionate about, I'd recommend getting in touch with the Institute of Foresters' Australia through the Future Foresters Initiative, and having a chat to your local IFSA member (I'm a member of both).
My experience at the FAO Regional Office was one of self-discovery and adventure. It allowed me to gain a contextualised understanding of my role in the world – as a forester, as a young person, as a global citizen in a rapidly transforming world. The experience reinforced my interest in the Asia-Pacific, and I expect to continue searching for opportunities to contribute to forestry and sustainability work in the region.
I'd like to send a huge thank you to all the support I received from staff at the University of Melbourne – particularly, to my supervisor, Professor Rod Keenan. Without a doubt, I would recommend any student considering an international internship to jump in with two feet. The opportunity combines a chance to develop professionally and personally while affording life-changing experiences overseas.
Don't hesitate to contact me if you have any questions.
More Information
Cleo Riddy